Draft of keyword research
Welcome to Keyword Bakery
This service is perfect for those who are looking for keywords to rank in local niche, such as 'Plumber New York'. I'll find you a niche that has low competition and high monthly searches in the local area where it's easy to rank. Although, if you have a niche already, get full keyword research for your chosen niche here.

If you don't have one yet, pick a cake based on your taste: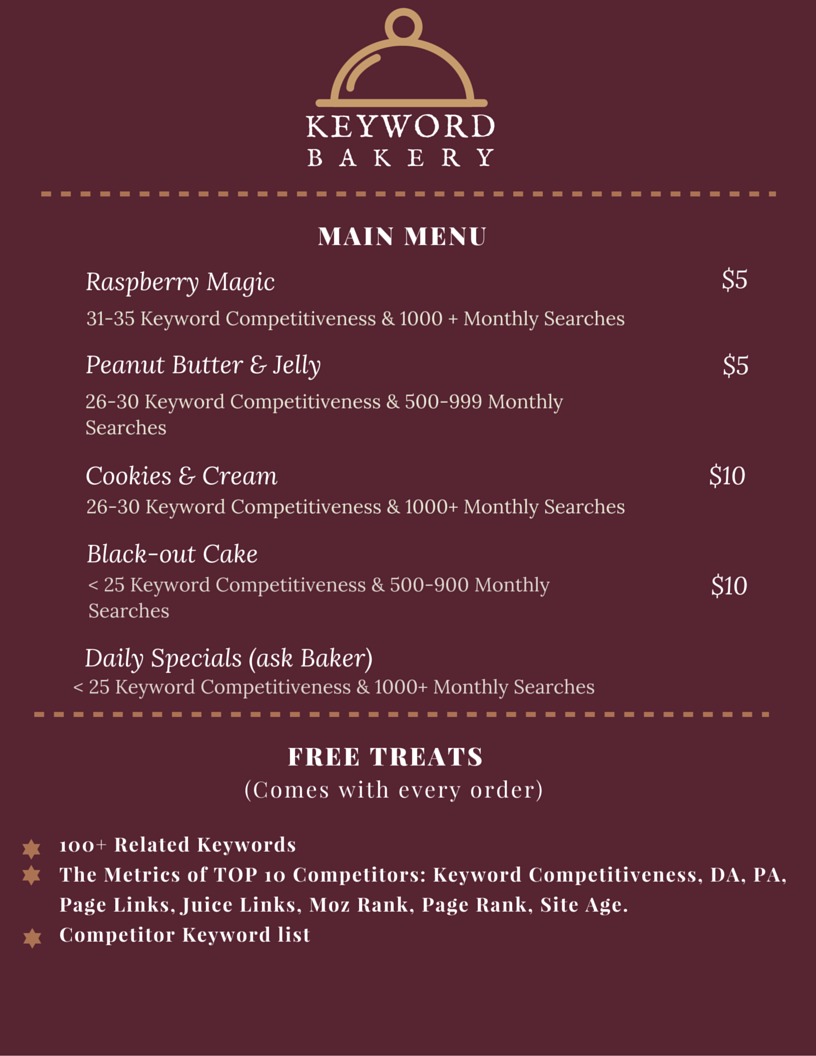 Disclaimer: A keyword will not be served more than once. It means that my customers will never compete for the same keywords. Unless they find them by them self.
Keyword Competitiveness explained: https://www.youtube.com/watch?v=9zRn-zFm_18
Here are some samples:
Raspberry Magic

Peanut Butter & Jelly


Cookies & Cream


Black-out Cake

Daily Specials


My customer reviews: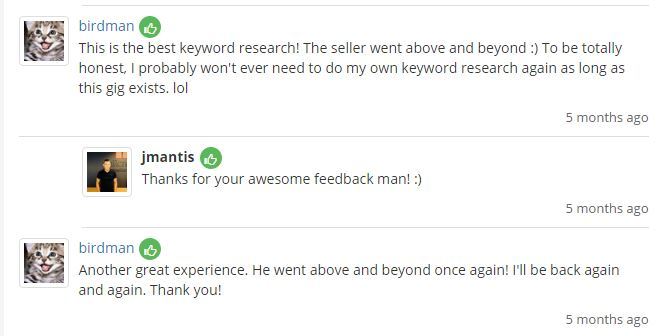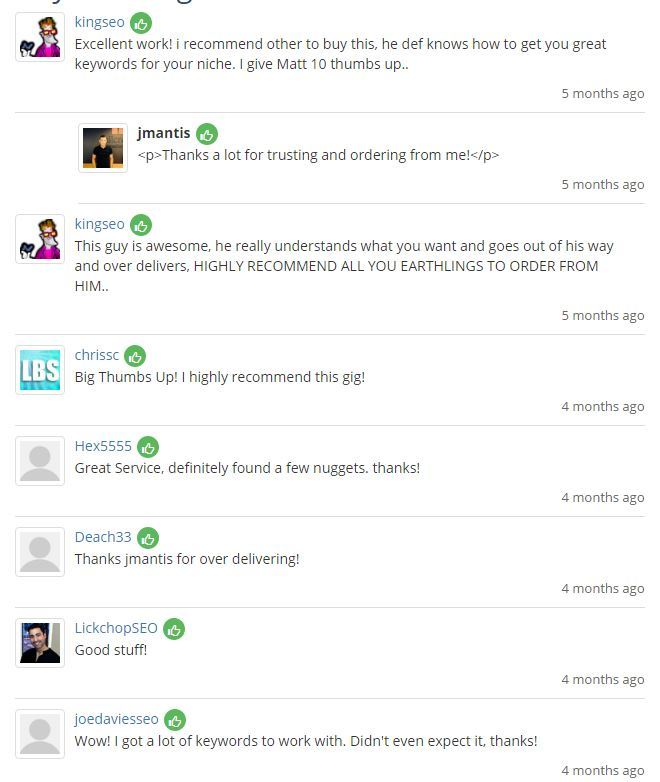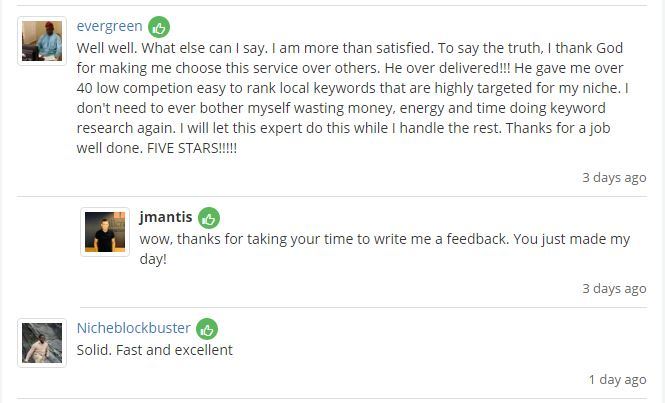 ---
6 hours
AverageResponse Time
---
---
Other services by Domaincheap