Google No. 1 in 2016 With Social + Professional SEO Alpha PLUS V5.0 SEO LION

This is the SEO LION

You got a Blog or Homepage that needs some Keyword boostng? We will get the work done for you!
We are a Team of SEO Marketeers ready to improve your online business with more than 30 years SEO experience in total.
We provide fast and efiicient delivery times.
Premium Support (18hours a day support desk 7 days a week).
Experts in SEO, SEM, and Sales Marketing.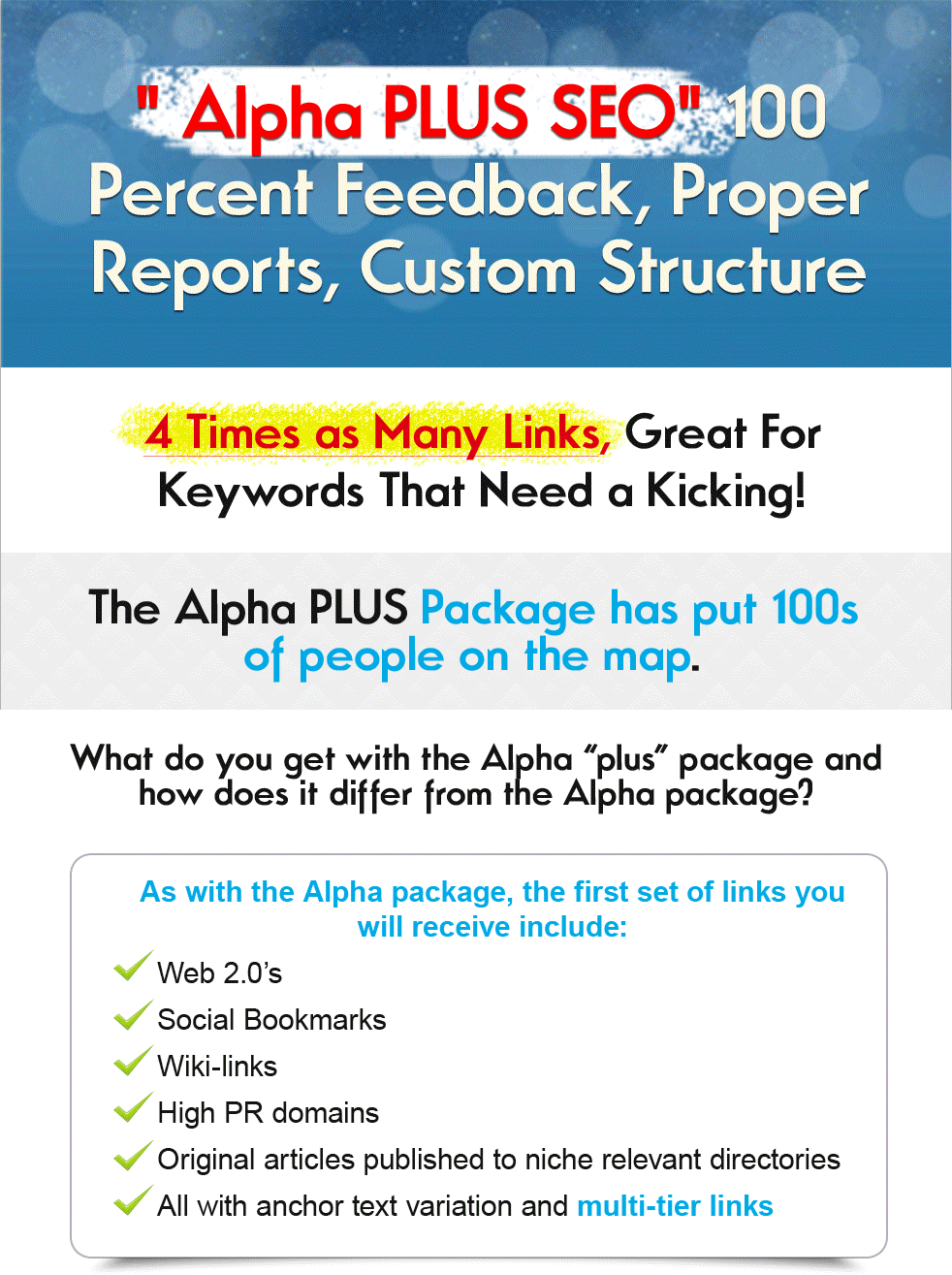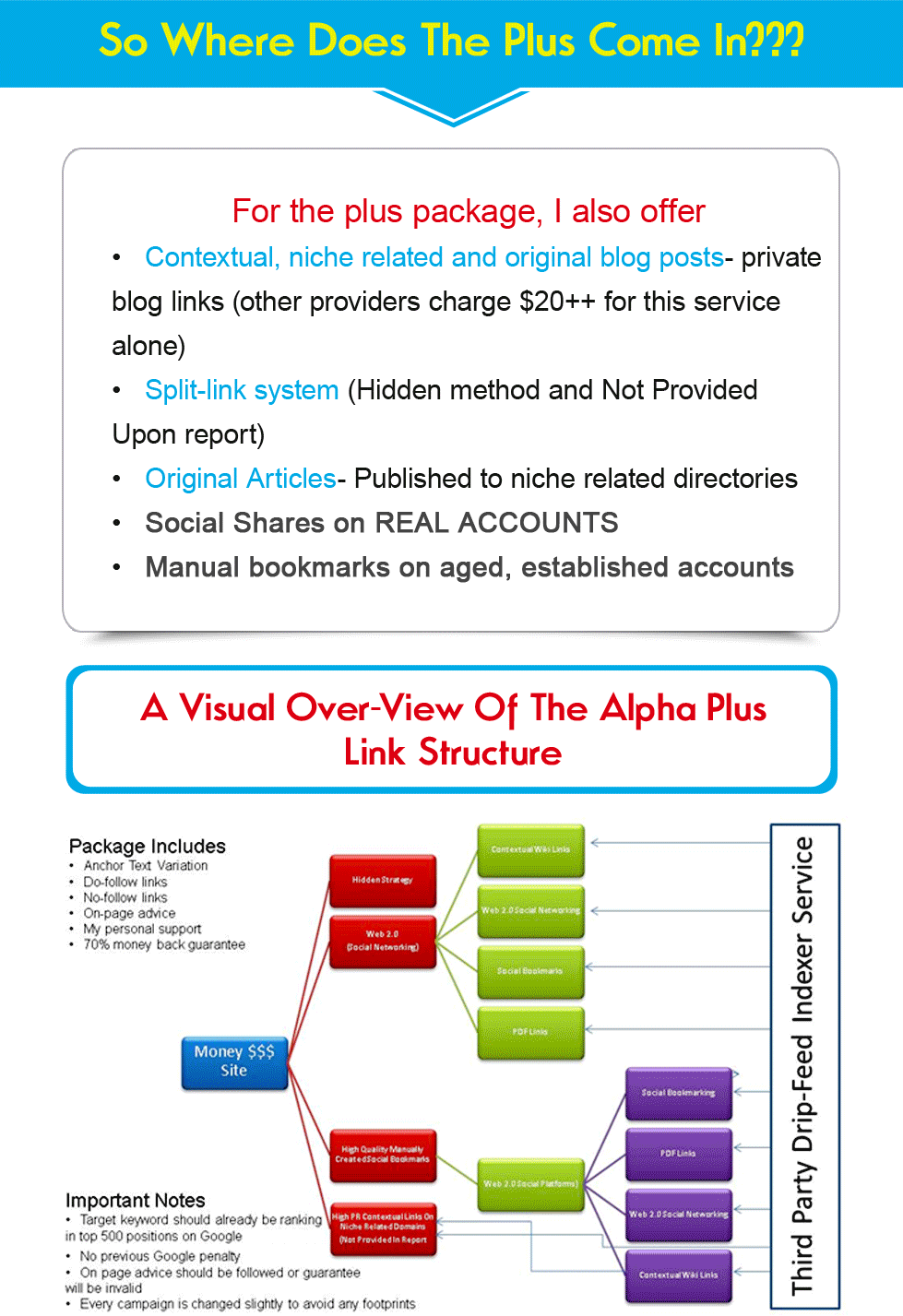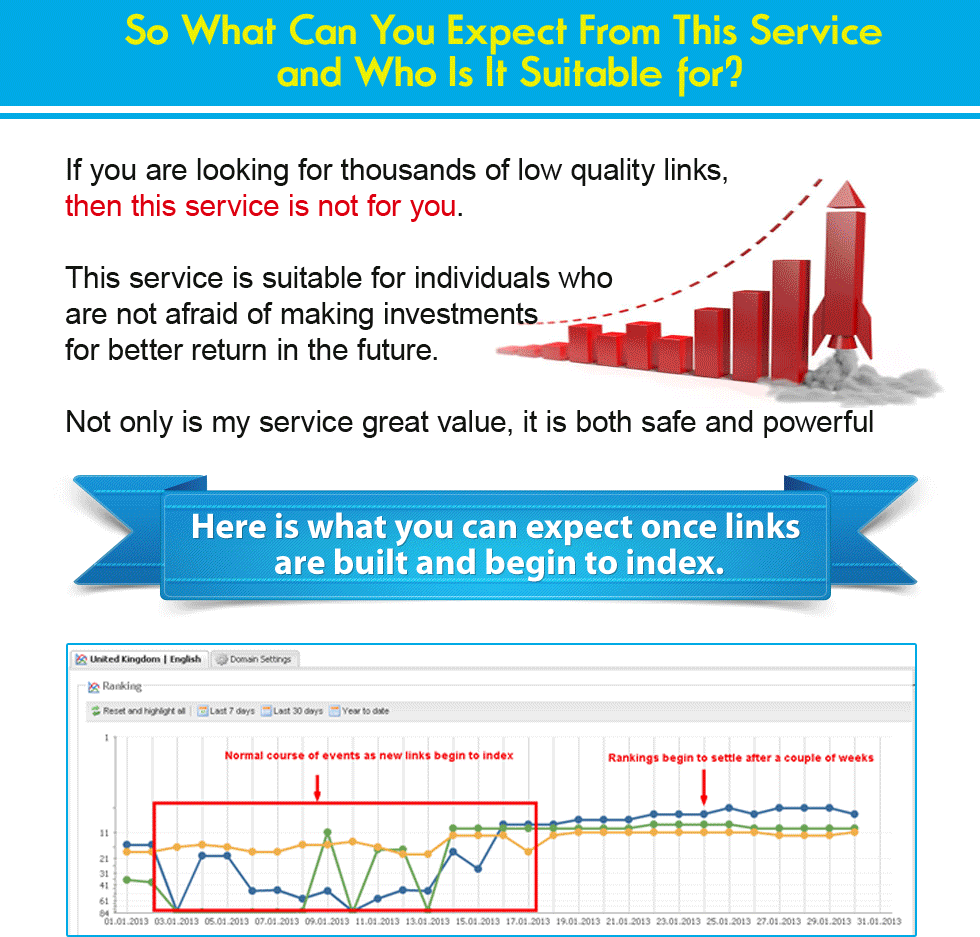 Polite notice for potential clients (please read carefully);
This service is for the Google search engine.
Non-English languages ACCEPTED
High rankings in Google does not always guarantee traffic or sales.
Please do not expect to rank on the first page of Google for highly competitive terms such as "make money online" or "internet marketing" for example.
Seo competition cannot be accurately measured in the Google adwords keyword tool, or by the number of results pages.
Upon purchase of my service, we may research your keywords and make alternative suggestions if we feel your keywords are too competitive from a Seo perspective (this will be for your own advantage).
If I feel your on-page seo needs additional work, I will provide you with a full report free of charge, however you must follow the recommendations otherwise I cannot guarantee rank increase in 20 days.
This service is for 1 target keyword, with an optional 2 secondary keywords
Page Rank is not the position of your website in the search engine.
This service may not improve Page Rank. (Please look up "Google Page Rank" for further clarification)
I cannot be responsible for ranking penalties if you are using another service.
Backlinks do not appear instantly in Google and software used to analyze backlinks may not detect all backlinks to your site.
Backlinks report provided upon completion Be reasonable and polite with me, and you will see just how beneficial I can be for you and your online business!

*Note
Your displayed Response Times seem very slow, does this mean you have poor support?
Not at all. The response times , are worked out using the "average" time if takes for us to respond in the ORDER form after purchase, not the "conversations inbox" which we use as our support channel (which is open 18hrs per day, 7 days a week)
Due to the multiple subscription packages that are automatically generated across the services, these particular order forms DO NOT usually permit a response each time and therefore, automatically lower our displayed response time.
---------
Updated ranking examples below as from Sep, October 2015 (new tracker)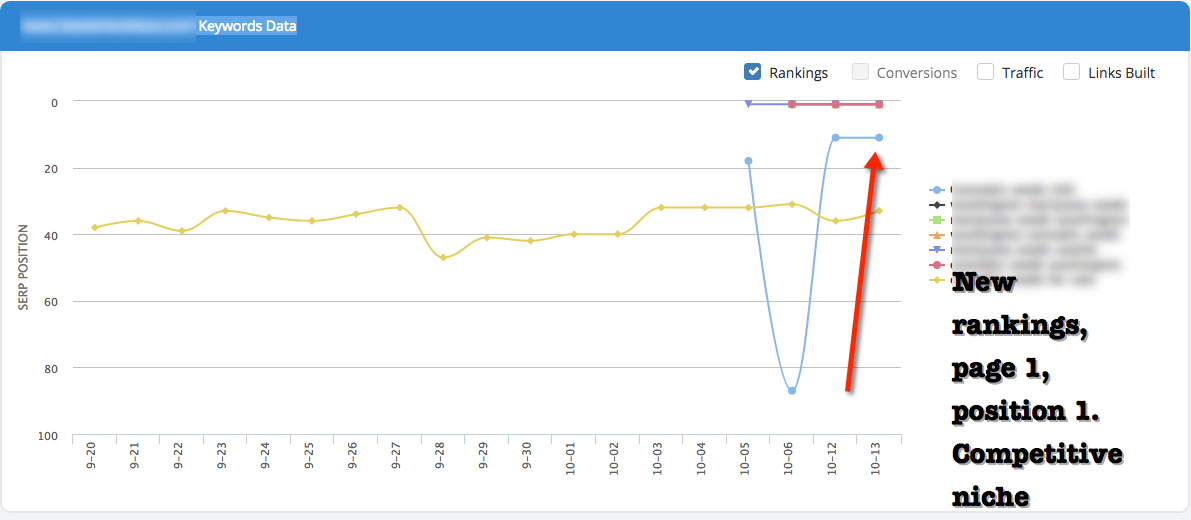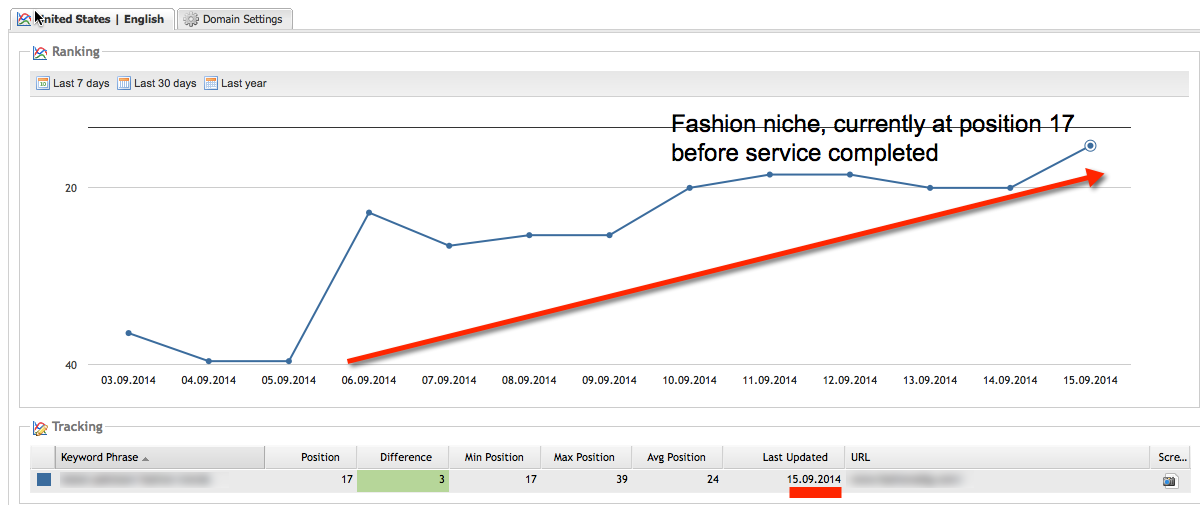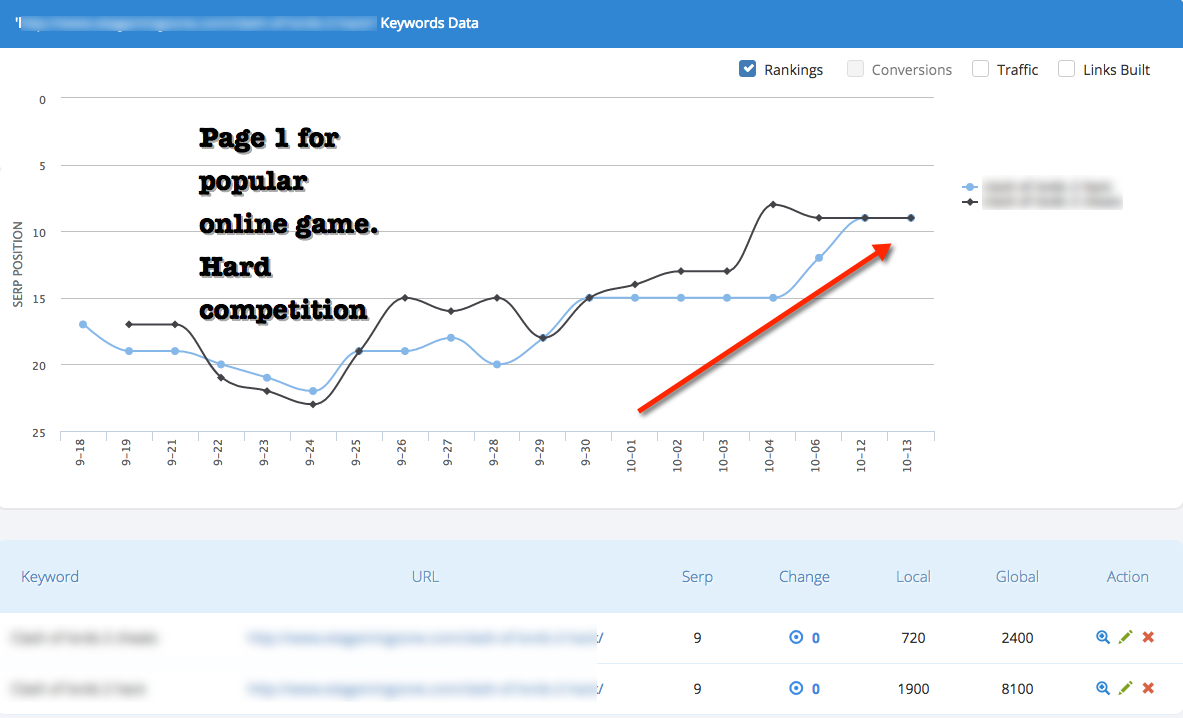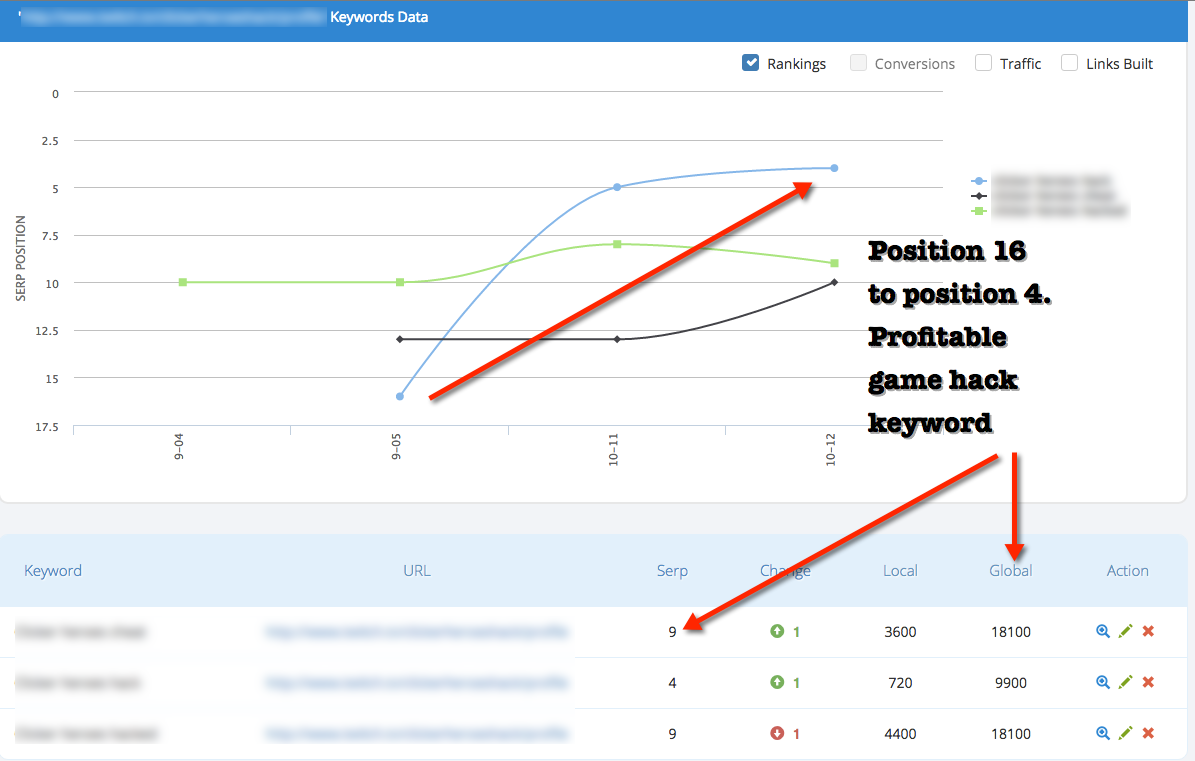 The following examples prove that the Alpha PLUS is working very well throughout the Penguin 3.0 update.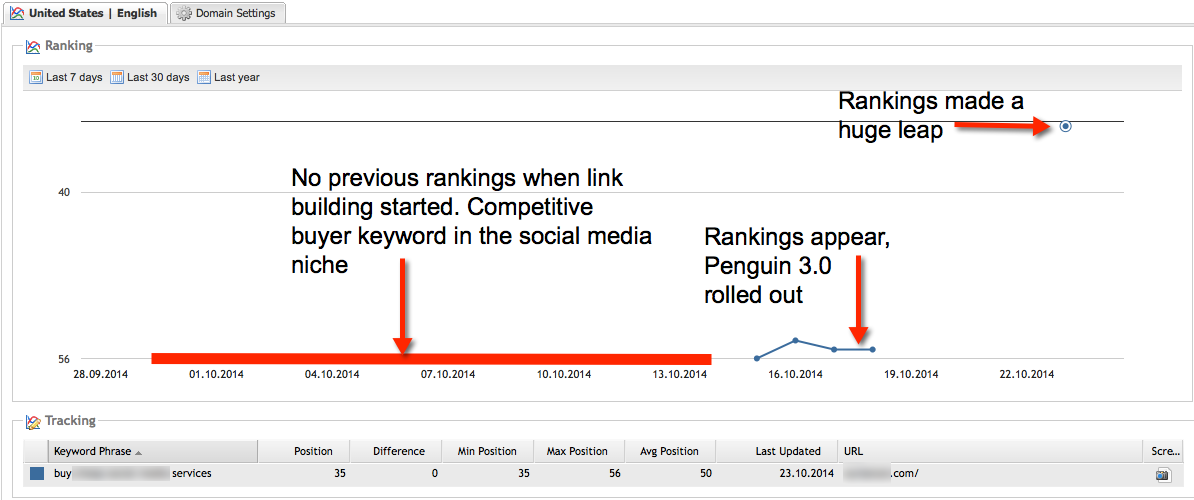 How Many Keywords Do You Accept?

For this service, I accept up to 3 "target" keywords.

You might find other services that accept MORE keywords, but for each keyword, I scrape hundreds of LSI keywords, for a MASSIVE mix of relevancy and most importantly, to keep your site safe.

Here is an example of LSI keywords scraped for 1 target keyword.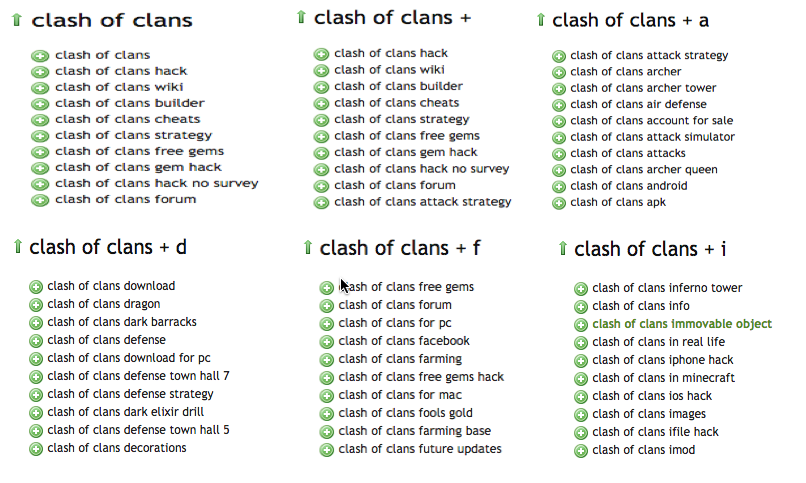 What you can expect:
for low competitive keywords Alpha Plus V5 will get you to Google page 1 in about 30 days
for medium competitive keywords Alpha Plus V5 + 4 times tier 2 Links will get you to Google Page 1 in 60- 90 days
for high competitive keywords your Budget should be at 250-300$ range, contact me for that.

Any questions that have not been answered above, please get in contact.
----------
For even more Power check out the extras below
*Note* All "extra links", offer at least 50% better value for money than ordering separately.
If you need us to take care of your keyword research we will provide you with 3 Page 1 killer keywords to dominate your competition for 30$ in extras

Finally, to Really Boost the Quality and Results, You May Provide me with Your Own Articles or Have me Take Care of That Too...
---
11 hours
AverageResponse Time
---
---
Worked in SEO for the last 5 years, before then 10 years experience in network administration, virtualization and network/routing and technology. I can help with most windows server issues Skype:ServerSupp
Other services by serversupport