3000 REAL human youtube views for your YouTube video
SEO
/
Youtube SEO
3 days estimated (8 days guaranteed) >
2 days on average
3000+ Retentional Youtube Views with the Cheapest rate in this Marketplace!


We will promote your videos to enhance more traffic and give it the viral effect, you will get:
1.

1000 High Quality and Good Retention Views.



2. Speed Upto 5k-10k per day and minimum 1k.

3.

We are Only The Trustful Supplier in market with this speed.



4. No. of 3 video Split able minimum 500 per video!

5.

Views can possible per link Upto 1000k.They are from safe Facebook views!



6. The video should not have any kind of restriction.

7.

No embedding restriction.



8. No Mobile playback restriction or age or country.

9.

Read Youtube TOS about buying views




Retention may change anytime - no guarantee of Hr views.



10. Must keep your AdSense off when buying our views​​!


Please keep in mind these are REAL views and interactions. We are part of a private point based system where we work together to help rank your videos naturally.
Our service 100% safe, view comes from all over the world (50-70% from US).
No bans. No red flags. No TOS4. Legit.
Our Views are safe and videos will never get removed due to our service, unless your content violated YT TOS.
Drip feed 200-300 views daily => natural and safety.
Everything done natural.
We accept 1 video per one order.
All orders are started within 13 hours and delivered in 3-4 days usually, also depends on your extras. Please keep in mind these are all real natural interactions and we may finalize things a day later.

Human views and fast delivery. Increase your views and also get better ranking. Order this in multiples for different videos if you want.



Views will come from several VALID and common View Sources & all coming from a variety of different Countries.

We know you will be happy with our Services which is why we offer you our 100% Satisfaction Guaranteed!!

So get This

CHEAP

Offer Now !!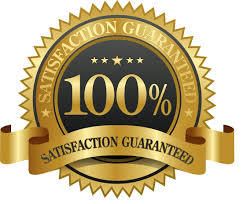 ---
6 hours
AverageResponse Time
---
---
My name is Brett, I am the owner of http://passiveniches.com! I have been involved with Internet Marketing for the past four years, and I have learned quite a lot! Recently I have been seeing great success through affiliate niche sites, and I'm starting to expand to client SEO.