I will find High Quality Expired Domain with Good Metrics
SEO
/
3 days estimated (4 days guaranteed) >
N/A
After delivering more than 200+ domains on fiverr. I am here on source wave.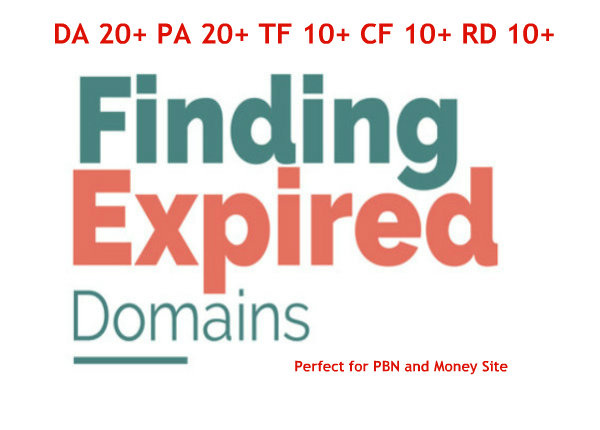 *Please read*
I am good at finding aged domains that have high authority metrics perfect for SEO.


You will get a domain with a minimum:
   » TF: 10
   » CF: 10
   » PA: 20
   » DA: 10
   » Age: 2
   » RD: 20
   » Clean anchor history
   » Not previously used as PBN
   » No korean, asian or japanese

   » Quality and clean links

PR is not guaranteed. It's all about the domain history and citations. It is an outdated metric and I strongly recommend not to look at domain based on PR, it's all about the backlinks that the domain has.

I will give you spam free and manually checked domain, available for re-registration at your favourite registrar.

Use it for various reasons:

   ‣ Build a PBN and rank site easily
   ‣ Resell it for a big profit
   ‣ Get link juice by 301ing
   ‣ Rent the site for a monthly fee
   ‣ Many more

Why choose me?
•  I not only look at domain metrics, but also check backlink profiles. Usually most of the sellers may not provide this in a regular gig.
(I can also find niche and industry relevant domains, and also build PBN on demand. I request you to message me before placing an order for niche based domain.)

Note: Niche and additional metrics extras cannot be combined together.
---
11 hours
AverageResponse Time
---
---
Full refund if you don't find what promised in the service.
Other services by chetanmahore