Reach 1ST Page On Google With Advanced SEO Package
Are you looking for REAL SEO Service? You are in right Place now! 
Google often updates algorithm​, therefore you need best SEO provider.

We are here to help you to boost your ranking. 
Because, many webmasters dream about TOP 1st Position on google.

What is ADVANCED SEO PACKAGE?
Good Question! 
Advanced SEO Package is a package contains SEO OFF-PAGE and SEO ON-PAGE. 
Especially, This service is manually work.

And then.... What is in this Advanced SEO Pack?

1) 100 TOP Backlinks

2) SEO ON-PAGE FULL REPORT

We will deliver SEO ON-PAGE Reports as suggestion to fix mistakes on your website.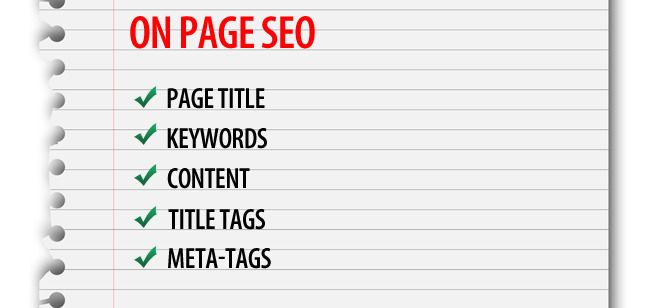 Note: All PR are from ROOT DOMAIN/MAIN DOMAIN.

Frequently Asked Questions


Q : Is your package 100% Safe? 
A : Yes, it is

Q : I had bad experiences with my past SEO Guys, What's the difference with your Service?
A : We are UK's leading SEO provider. 
We work carefully and respect to your order. 
We don't ignore client messages. 
We use white-hat SEO without automatic softwares.

Q : Is your package GUARANTEED 1ST PAGE ?
A : No, It isn't, nobody can guarantee that !!! 
Because, Our service works, if your website ranking is currently #250 and we brought it to #20. 
Will you order again ? 
Of course you will ... Its simple ! 
You order again till you reach the promised page.​

Q : Will I benefit when I order your package?​
A : You are going to get BIG improvements from your last position.

Q : Do you accept all niche?​
A : Yes, We do. 
Except Gambling, Porn, Escort, Pharmacy, Hacking.

Q : I am Interested, How can I order?
A : Just scroll down the page and see ORDER NOW button below this text, press it, pay, view your order, submit your details. 
After few minutes We'll say hello to you.


Grab This Offer TODAY! We Promise You Won't Be Disappointed !!!
---
4 hours
AverageResponse Time
---
---
I'm a full-time SEO, husband, and father of four. I've been member of Source University for months, and I've been in OMG for nearly 2 years. I know my stuff. :-)
Other services by justinwest