★★BlackFlag Domains 15TF+ High Metrics gems, use them wisely! ★★
SEO
/
1 day estimated (1 day guaranteed) >
N/A
---
Are you getting ready to smash the competition?
Need to boost your network, or you are looking for a kick-start for your next project?

One thing is sure about expired/dropped domains. You could spend a lot of time mining the digital mines or bidding on auctions for those gems, learning what to look for, how to evaluate them, what tools to use and finally how to decrease the time of the process. This whole thing screams two things – time and money, yeah you got to invest those two  in order to get this gems!

We mine for domains 24x7 for our own use, but we can't utilize all of them, so why leave them behind why don't we sell them to our colleagues?

That's right guys, we sell to you only checked pieces, we don't sell domains for a living and we do not push high volumes for the sake of revenue generation. If we have good domains on stock, we offload them. 
Let's talk metrics!

As you know MOZ's DA and PA are the easiest to manipulate, you can inflict them with pure spam. But that can't be said about Majestic's TF and CF. Trust Flow especially is the most spam resilient and trusted domain metrics out there, so we work with Majestic's metrics. We are not in this industry from yesterday so we don't fall for a certain propaganda like most guys do.

What do you get?
★TF 15+

★MANUAL backlink and anchor check (yeah, of course they are SPAM FREE)

★Neutral anchor profile. Most of the anchors are branded/generic/naked URLs (a perfect foundation to build a solid site on them in any vertical and niche)
★Ready to register (we provide you the domain name, you register it wherever you like)
★Aged (but not ugly!)
What else?
★express 24h delivery -  FREE

★If you don't like the domain you can request one change. After that No refunds, but we are sure you won't request one.
★We are selling this low only because we are new here, so we need to prove in a ''fight'' first! Prices for these high metric domains will soon go up. Take advantage of it.
All right guys, that's it!
IT'S TIME TO BUILD SOME SOLID SITES!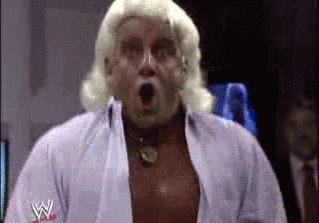 ---
4 hours
AverageResponse Time
---
---