AUTHORITY PRESS RELEASE ►◄ GOOGLE NEWS LISTING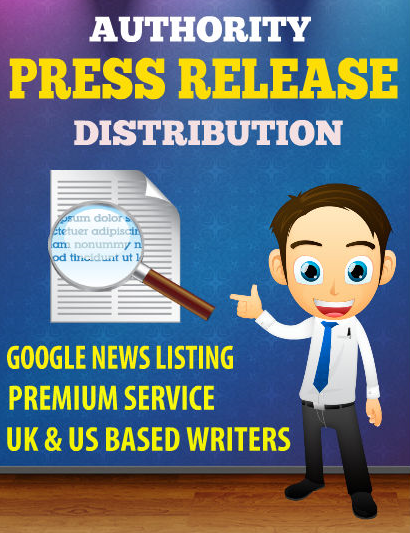 This service is an exclusive Press Release Distribution package that is dedicated to Konker customers.
Press releases can work as a component of a direct linking traffic strategy, where you intend to get a blitz of short term but relevant traffic to a site.
If your monetizing element is tied to a controversial niche or topic that creates evergreen buzz (like "finally, a cure for nagging women!") or some such, the initial blitz will lead to organic links from community discussions on social sites, and other viral momentum.
Press Release content will be published on highly and reputed websites for the attention of public and Guaranteed Inclusion in Google News!

Our Premium Press Release Service distributions is that we concentrate on QUALITY which could be easily sensed when you browse through our releases that are written by our team of UK & US Based Writers.
PM FOR DISCOUNT OR CUSTOM ORDERS

IF YOU ORDER BULK PACKAGES
Place your order now for submitting your official announcement or any updates etc. as press release get maximum exposure.

---
15 hours
AverageResponse Time
---
---
Other services by QueenOfContent