INTRODUCING !!! 50 High Authority Directory Submission
---
INTRODUCING !!! 50 High Authority Directory Submission
We will submit your site to 50 HIGH PR + directories.

Directory Submission has been one of the most tried and true ways of getting your website/business out there. 
It involves submitting your website to yellow page like sites so that users browsing those sites can find you when they look at a certain category. 
This method has been worked very well for our clients and has been recommended by Google itself until recently.
Our staff takes great care in making sure your submission details are formatted to have maximum acceptance rate. 
We also make sure to submit to the correct categories so that your website gets the attention it deserves from the editors.
Every order comes with a report of the list of directories we submitted to, the time it was submitted, and the category we picked for that directory. 
We will open a new gmail account so that you don't get spammed and also click on all the confirmation links for the directories.
We test each of our services to make sure that you get good quality work and fast turnaround time.

If you ever have a question about your order – just leave us a message or send us an email.
Our friendly staff will get back to you within 12 hours.
Our customer service staff are American and own websites themselves – so we understand your needs.

Ever feel antsy if your outsourced work is being done?
Our team always keeps you updated:

>> Order Received
>> Begin Processing
>> Seeking Feedback
>> Report Ready & Order Completed.

Currently, most orders begin processing within 18 hours and complete within 3-4 days.
We are diligently promoting your site 24/7 and are always striving to improve.

At the end of the day, it's the results that matter.
Check out what our customers have to say and try our services for yourself.

— "My website is now #9 out of 5 million for one of the most competitive keywords online. THANK YOU!!"

— "The ROI on your service so far is better than any other service on the market."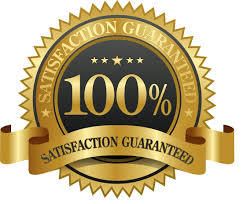 ---
10 hours
AverageResponse Time
---
---
I have been internet marketer for nearly a decade now. Not gonna change!