INTRODUCING !!! Higher Chance Indexing For Inner Pages - 3 SB/URL
SEO
/
3 days estimated (8 days guaranteed) >
N/A
INTRODUCING !!! Higher Chance Indexing For Inner Pages - 3 SB/URL
If you've just launched a site or added some subpages to your site, it might take a very long time for google to pick them up. 
This package will submit each of your newly added urls to 3 unique social engagement websites, so that the inbound links look natural and your subpages have an increased chance of being picked up. 
The cost is $2/url. 
Please specify the urls in the form, one per line.

We test each of our services to make sure that you get good quality work and fast turnaround time.

If you ever have a question about your order – just leave us a message or send us an email.
Our friendly staff will get back to you within 12 hours.
Our customer service staff are American and own websites themselves – so we understand your needs.

Ever feel antsy if your outsourced work is being done?
Our team always keeps you updated:

>> Order Received
>> Begin Processing
>> Seeking Feedback
>> Report Ready & Order Completed.

Currently, most orders begin processing within 18 hours and complete within 3-4 days.
We are diligently promoting your site 24/7 and are always striving to improve.

At the end of the day, it's the results that matter.
Checkout what our customers have to say and try our services for yourself.

— "My website is now #9 out of 5 million for one of the most competitive keywords online. THANK YOU!!"

— "The ROI on your service so far is better than any other service on the market."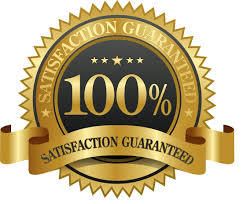 ---
3 hours
AverageResponse Time
---
---
I am expert Social media marketing we are providing facebook fan page likes Twitter followers Instagram followers and likes youtube views and likes.
Other services by flameno