AMAZING !!! 50 Domain Bad Link Removal Service
AMAZING !!! 50 Domain Bad Link Removal Service
We will go through your list of 50 websites, find the contact information for them, and attempt to contact the website owners to get them removed. 
It will have a full report of attempted activities which can be submitted for a Google reconsideration request.

Search engines have become more strict since Panda, Penguin, and Hummingbird updates. 
Backlinks that are of low or irrelevant quality are no longer just ignored, but can actually cause other links to be devalued and harm your rankings. 
If you have suffered a manual penalty, or would like to clean up your link profile to prevent any possible manual or algorithmic penalties, our link analysis and link removal services should be a great fit for you.
We will manually go through each link, or domain, and label it relevant or not relevant from a human perspective, as well as tag it with popular metrics such as Citation Flow, Trust Flow, and Domain Authority.
In our link removal service we will remove links of your choosing. 
We will attempt to locate the contact information for each of the links that you have provided and reach out directly to the webmaster to have your backlink removed. 
You will receive a report of the email we used to send contacts, the webmaster's reply, as well as a properly formatted disavow file for the remainder of the links so that you can directly upload to Webmaster tools.
NOTE: We've see results ranging from 4 - 25% removal rates for the people that we have contacted.
Additionally, we also identify links that may already no longer exist or domains that have gone down.
For a list pulled from Webmaster Tools, approximately half will generally be removed or no longer linking to your website at the end of the process.
Either way, the report will be very detailed and come with a disavow file of all remaining domains, so that you can submit a reconsideration request.
We test each of our services to make sure that you get good quality work and fast turnaround time.

If you ever have a question about your order – just leave us a message or send us an email.
Our friendly staff will get back to you within 12 hours.
Our customer service staff are American and own websites themselves – so we understand your needs.

Ever feel antsy if your outsourced work is being done?
Our team always keeps you updated:

>> Order Received
>> Begin Processing
>> Seeking Feedback
>> Report Ready & Order Completed.

Currently, most orders begin processing within 18 hours and complete within 3-7 days.
We are diligently promoting your site 24/7 and are always striving to improve.

At the end of the day, it's the results that matter.
Checkout what our customers have to say and try our services for yourself.

— "My website is now #9 out of 5 million for one of the most competitive keywords online. THANK YOU!!"

— "The ROI on your service so far is better than any other service on the market."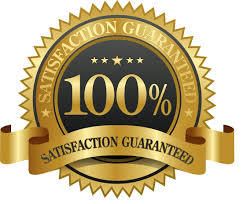 ---
13 hours
AverageResponse Time
---
---
Other services by SEOInsiders