New !!! Amazing Optimization of Homepage Service
New !!! Amazing Optimization of Homepage Service
Onpage Optimization Services is one of the most cost effective and quick ways to help improve your compliance with search engines and increase your presence. 
Our services will help optimize your website according to Google & Bing Webmaster Guidelines, so that you can see better results within a few weeks.
Every order will come with a report detailing precisely what we have done with your website. 
These include: 

* Having an American writer rewrite the page in a natural way but incorporating natural terms describing your service or product where possible. 
We will rewrite/optimize up to 500 words of existing content or create 250 words of content from scratch for each page. 

* Redesigning the page to better emphasize certain areas through the use of h1, h2, bold, & italics. 

* We will add royalty free images to the webpage and add appropriate meta tags. 

* Adding relevant Title, Description, and Keyword Tags 

* Setup of Google Webmaster Tools & Bing Webmaster Tools accounts + Verification 

* Creation of Sitemap + Upload to Webmaster Tool accounts 

* Duplicate Content Analysis and Prevention (we will help redirect the content so that they only appear on one URL) 

* Relevant Cross Linking For Pages Within The Website 

* Linking Structure Audit - removing dead links, linking to relevant portions, etc. 

* Google Analytics Setup & Installing Code On Your Pages
We test each of our services to make sure that you get good quality work and fast turnaround time.

If you ever have a question about your order – just leave us a message or send us an email.
Our friendly staff will get back to you within 12 hours.
Our customer service staff are American and own websites themselves – so we understand your needs.

Ever feel antsy if your outsourced work is being done?
Our team always keeps you updated:

>> Order Received
>> Begin Processing
>> Seeking Feedback
>> Report Ready & Order Completed.

Currently, most orders begin processing within 18 hours and complete within 10 days.
We are diligently promoting your site 24/7 and are always striving to improve.

At the end of the day, it's the results that matter.
Check out what our customers have to say and try our services for yourself.

— "My website is now #9 out of 5 million for one of the most competitive keywords online. THANK YOU!!"

— "The ROI on your service so far is better than any other service on the market."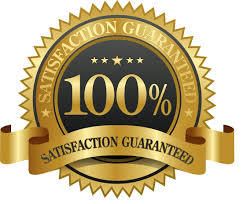 ---
13 hours
AverageResponse Time
---
---
Other services by dawileriams