GUARANTEED New !!! 5 Yahoo Answers Service
GUARANTEED New !!! 5 Yahoo Answers Service
Q&A Websites are one of the best ways to reach out to your potential audience. 
How many times have you searched on Google and a relevant Yahoo Answers came up? 
Providing relevant, high quality answers helps you engage your users on the medium that they are using, helping build trust, establish authority, and directing potential customers to your service/resource pages. 
With public Q&A websites, other people with similar questions will also be able to locate your answer (via the Q&A website itself, or search engines), helping drive a steady stream of traffic.
With our Yahoo Answers Service, we will help you monitor people asking questions relevant to your product or service. 
We will then do in depth research, and write out a well researched answer, along with resource links to a few sources (including your resource pages or product/service). 
Please note: In some instances, we are forced to use a URL shortening service to ensure your answers are accepted. 
All answers are written by native American writers with good conceptual understanding and writing experience.
With every report, we will provide the links to the answers that were created, as well as the Yahoo Answers account username/password, so that you can take full control of your content.

We test each of our services to make sure that you get good quality work and fast turnaround time.

If you ever have a question about your order – just leave us a message or send us an email.
Our friendly staff will get back to you within 12 hours.
Our customer service staff are American and own websites themselves – so we understand your needs.

Ever feel antsy if your outsourced work is being done?
Our team always keeps you updated:

>> Order Received
>> Begin Processing
>> Seeking Feedback
>> Report Ready & Order Completed.

Currently, most orders begin processing within 18 hours and complete within 3-4 days.
We are diligently promoting your site 24/7 and are always striving to improve.

At the end of the day, it's the results that matter.
Check out what our customers have to say and try our services for yourself.

— "My website is now #9 out of 5 million for one of the most competitive keywords online. THANK YOU!!"

— "The ROI on your service so far is better than any other service on the market."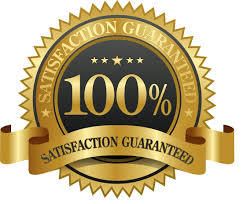 ---
1 hour
AverageResponse Time
---
---
Other services by applies