[SKYNET PBN] Rank from Abyss - French English Exclusive SEO


We are French and promote our new service for internet marketers who want to rank fast and safety in the serp War. Flash SEO package is the best template for this price you can obtain because we write unique articles and optimize them in your favorite language : French or English.
Dont Waste your time and test our new Serp strategy now !
We do single link per article for maximum quality and write more than 300 to 600 word per articles 
All content is made by 100% Real human writers and Anchor texts in post with your keyword are DO FOLLOW
as Permanent ( links will roll into inner pages later)
-------------------------------------------------------------------------------------------------------
All sites have different themes, unique content, and bi-weekly content updates without backlinks to keep the site fresh and looking good.
UP TO 30 TF/CF AND 40 DA/PA IS THE KEY
GET MORE AUTHORITY FROM AGED DOMAINS
Search engines want to provide users with website results that can be trusted. Make the best efforts to optimize your website and convince the search engines that your site is an authority in the field and is worth being listed among the first in the results pages. Generate excellent quality and flawless articles and you'll be there!

GET SUPPORT FROM LOCAL PARTNERS
Relevancy in SEO is a must. You must ask yourself how relevant is your website/money site content to the keyword query of your visitor. For example, if you are selling bikes, your content must not go off topic and be related to bikes and not skateboards. When creating your content, you should have in mind the search terms that your "to be" customers are searching for. Don't confuse your audience, the search engines, even yourself and therefore your ranking will get hurt. Search engines are getting smarter and smarter and so does SEO.

GET TRUST FROM THEMATIC LINKS
It is said that trust is difficult to build up, but all too easy to destroy. Search engines try to determine trustworthiness by evaluating your website. Which sites link to you? Who are you linking to? Who shares your content? All of these are clues that help search engines decide whether you are to be trusted or not.

WHATS INCLUDED IN BASIC PACK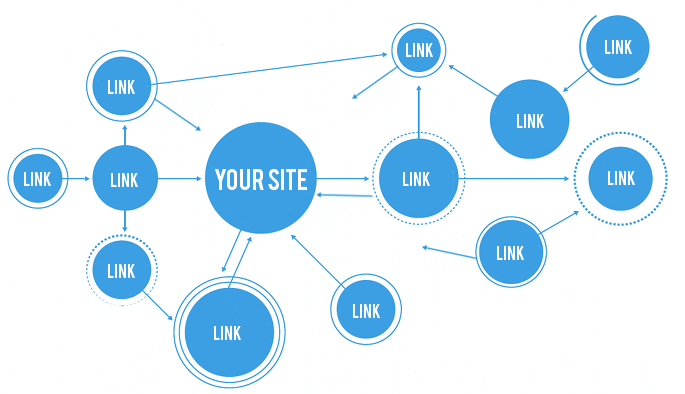 SOCIAL PBN NETWORK AND DOMAIN AUTHORITY

TIER 2 NETWORK LINK JUICE
HIGH TF/CF DA/PA LINKS
SOCIAL NETWORKS STRATEGY 
AUTHORITY LINKS FROM REAL DOMAINS
FRENCH AND ENGLISH ARTICLES SUPPORT
NO SPAM | DRIP FEED 1 MONTH INDEXATION 

-----------------------------------------------------
NOTE THAT WE USE SAFE NETWORK TO ASSURE YOU A LONGER IN LONGEVITY SERP
-----------------------------------------------------
Frequently Asked Questions!

Do you provide reports?

- Never. This is to ensure the safety of the network. You can however check webmaster tools for the links, as I don't block google.  That is why we will call you back the transmitted report does not contain any links created since we preserve our network of blog and keep our secret sources regards the growing competition and the malicious activity of some firms.

Do you allow Pharma/Pills/Porn/Adult/Black Hat Stuff?

-Nope. Don't ask.

How Long do they stay on the homepage?

- The posts are permanent and will be on the homepage for about 3 - 4 weeks and then roll off into the inner pages.

Can i see Samples?

no I do not provide samples

Is this a onetime fee?

Yes, we charge onetime fee and links are permanent

Do you accept foreign language keywords/website?

Yes, we do - although your content will be in English.

What is Turn Around Time?

Normal TAT is 7 to 14 days. We can rush the order upon our client request.

What is your Refund Policy and Ranking Guarantee?

I wanted to make this section extremely clear. We are selling quality PBN links. We are not selling page #1 guarantees here but assure you your ranking will improve. You have to make good Link building plan with our quality PBN links. We will deliver what we described.

There is no refund once we started placing links.


espa
Offline for about 7 hours
39/0
---
3 hours
AverageResponse Time
---
---
I work in finance and I do internet marketing as a hobby. I like E-commerce, SEO, Facebook ads and email marketing. Check out my Youtube channel: http://www.youtube.com/c/LonelyBookaneerReviews