Keyword Bakery Niche Finder. Top 10 Local Niches. Easy to Rank, Low KC & High MS
Local Niche Keyword Finding Service
Hello, my name is Mantas, I'm an SEO strategist from KeywordBakery.com

I'll provide you the list of at least 10 best niches in your local area, based on keyword competition and monthly searches.

This service is perfect for those who are looking for keywords to rank in local niche, such as 'Plumber New York'. I'll find you a niche that has low competition and high monthly searches in the local area where it's easy to rank. Although, if you have a niche already you may want to check my other services.
I manually check all the keywords with 5 different tools, although my main one is Long Tail Pro. You can find a full list of tools that I use here: Our keyword research tools.
You will also get a Top 10 competitor analysis for every given keyword.
You have a couple different options:
10 Low Competition Local Niches without full keyword research (basic gig)

10 Low Competition Local Niches + Full Keyword Research* for your chosen niche (see extras)
*Full keyword research isn't included in basic packages, so you have to check the extras bellow. Once you receive your chosen number of low completion niches, you will have to choose one that you like the most and I'll provide you with the full keyword research analysis for your chosen niche.
Ordering these services together you will save 10%.
It includes:
30+ low completion keywords for your niche.

a huge list of competitor keywords, as well as all other related keywords.
My other services:
Note: The basic gig does not include Full Keyword research, only the niches and Top 10 Competitor analysis. If you need full keyword research, check the extras bellow.
My customer reviews: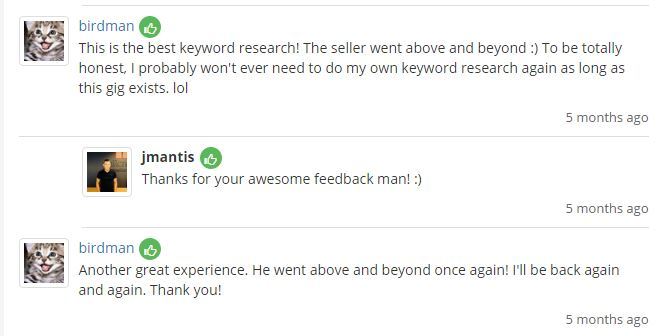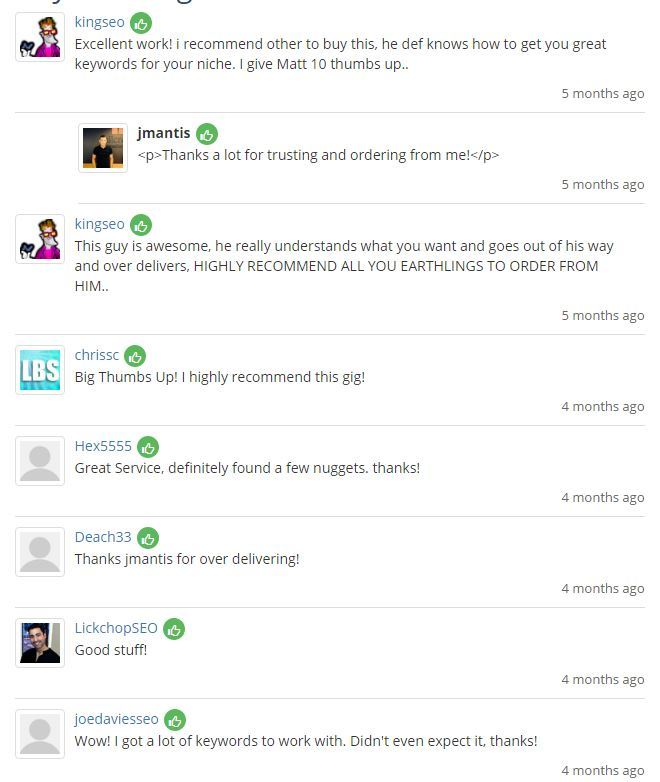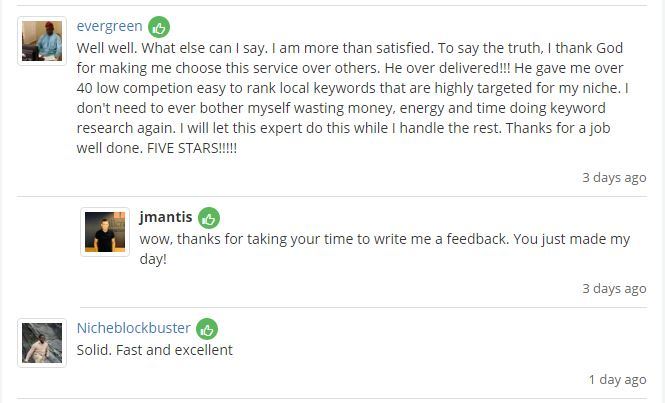 pcqseo
Offline for about 14 hours
39/0
---
14 hours
AverageResponse Time
---
---
Complete Branding and SEO. We are branding experts. We help companies with mission statements and fantastic logos. We also do PBN's, content writing, SEO social management for social media and much more. We have even developed strategies that literally gets business phones ringing like crazy.