Keyword Bakery Amazon Affiliate Niche Finding Service - Top 10 Niches
Low Competition Niche Finding Service for your Affiliate Marketing Business 
Hello, my name is Mantas, I'm an SEO strategist from KeywordBakery.com
This particular service is perfect for those who are looking for profitable and low completion niches in affiliate marketing field. Since most of the keywords I find are product related, this service is especially great for Amazon affiliate sites. 
I manually check all the keywords with 5 different tools, although my main one is Long Tail Pro. You can find a full list of tools that I use here: Our keyword research tools.
You will also get a Top 10 competitor analysis for every given keyword.
You have a couple different options:
10 Low Competition Affiliate Niches without full keyword research (basic gig)

10 Low Competition Affiliate Niches + Full Keyword Research* for your chosen niche (see extras)
*Full keyword research isn't included in basic packages, so you have to check the extras bellow. Once you receive your chosen number of low completion niches, you will have to choose one that you like the most and I'll provide you with the full keyword research analysis for your chosen niche. 
Ordering these services together you will save 10%. 
It includes: 
30+ low completion keywords for your niche.

a huge list of competitor keywords, as well as all other related keywords.
My other services:
My customer reviews: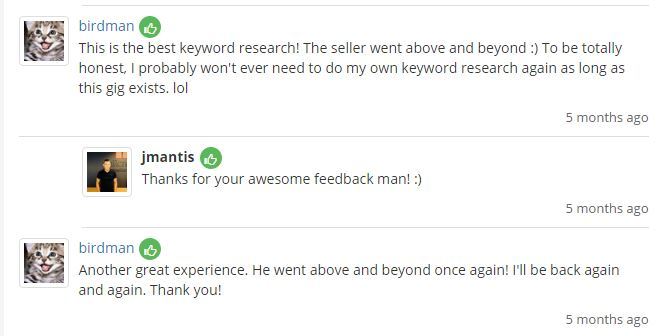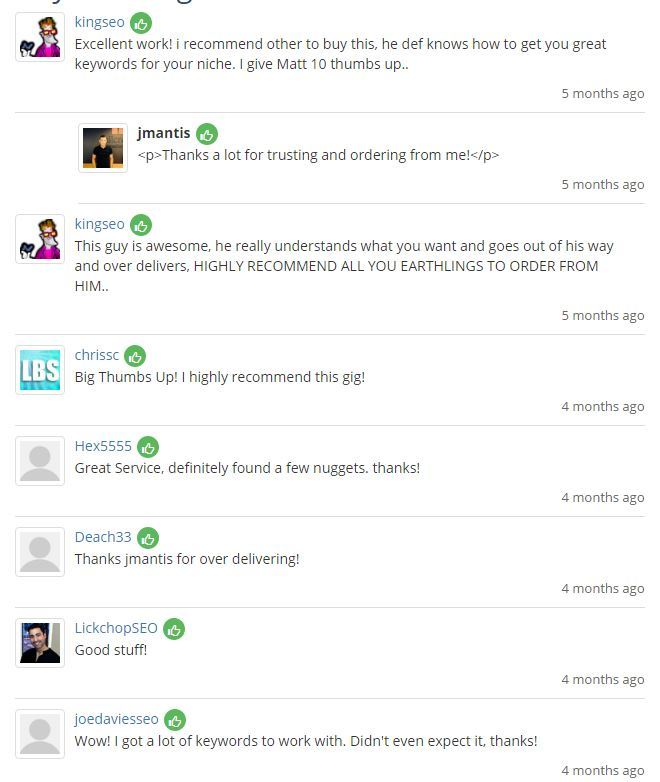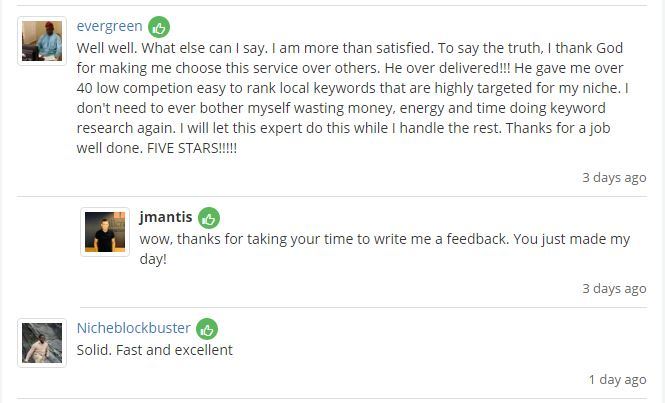 ---
4 hours
AverageResponse Time
---
---