HOT OFFER!!! Quality Adsense Authority Sites Earning $100 – $1000 Per Month
Quality Adsense Authority Sites Earning $100 – $1000 Per Month
It works 100%
Earning Will Start in Less then 7 days ( Guaranteed )
100%Genuine Method
100% Satisfaction
 Express Delivery
Min $100+ Earning Per Month.
Each Of the Site can earn $100 to $1000 very easily  . We provide quality contents and Quality Seo services that take the site in top ranking. In this way the site go up and receive all the targeted traffic that the keyword possess .
We have strong and quality adsense experts who do research and find the most profitable niche for you . Each Niche Avg. CPC is Almost $1.5 , Over 2000+ monthly searches , each ranking opportunity etc . In this way we have so much confident on our services that we offer 100% Money Back Guarantee  if  the site does not earn $100+ minimum in the 1st month . NO OTHER COMPANY Provide such a offer with there sites . Only & Only We Provide The Money Back Guarantee .  Contact Us For Seeing Demo .
Features Of Each Site :
1 Niche With 2000+ Monthly Searches .
3-4 Sub niches .
Exact Match Domain ( .Com , .Net , .Org )
5 Unique Articles .
Premium SEO Optimized Theme .
Logo .
Privacy Policy, Disclaimer , Contact Us and About Us Page will be Provided .
Full SEO Optimization .
On Page SEO Will Be Provided .
Off Page SEO Will be Provided .
1 Pinterest Board.
1 Video .
Authorship .
Site Will be submitted to Google And All Major Search Engines .
Money Back Guarantee .
Minimum $100+ Revenue in Adsense per Month .
So Go Ahead And Order Now And Start Earning Today!!!
FAQs
Why don't you just build them for yourselves?
We do. But there's also money in providing the service to others.
Do I need an Adsense Account? Yes.

What if I'm impatient and want a site quicker? Don't order from us. We build quality and it takes time.=]

Can I see a demo site? Drop us a message. We have a strict policy of not sharing URLs of previous customers but would be happy to send you a link to one we are building currently.

Do I need hosting? Yes. We can help you with that. Your new site will be hosted on our lightning fast servers which we recommend you keep it on but that is completely up to you.

Can I choose my own Niche? Yes. But it is usually best to use a profitable Micro Niche we've found already.

What's the upkeep on the sites? The upkeep is your typical site maintenance. Hosting and domain fees, etc...once we finish with the site and you start earning, we'll hand it over to you and it'll be yours to take care of from then on. There should be no need to spend anything on getting backlinks or anything like that.

Is the earnings consistent? Yes, this isn't a cheap $35 service. While earnings may fluctuate slightly you'll keep earning every month. 5%-10% growth every month is very common.

When can I expect to earn? Users have experienced earnings of $100+ within the 1st month. If you're expecting something sooner, please look somewhere else. We build long term earning sites only.

Be Sure to check out gig extras, keep in mind more sites you have the more you will earn!
Sample earning reports from past satisfied customers...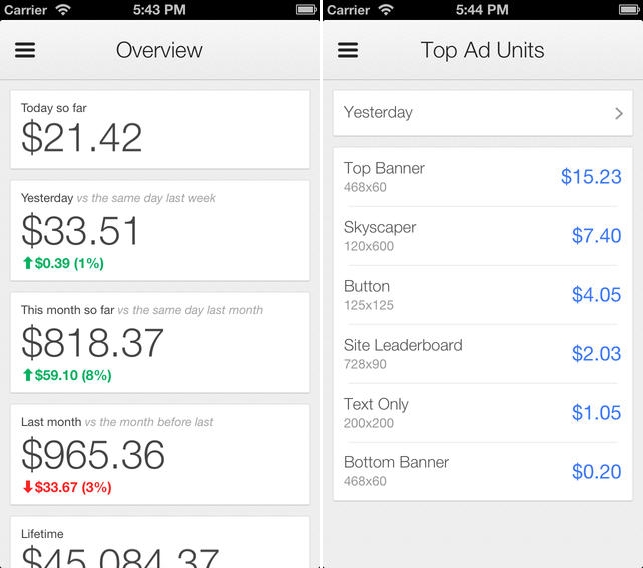 ---
9 hours
AverageResponse Time
---
---
Other services by WaveWas