500+ Local & Location Targeted Keywords For SEO
Imagine a list of keywords generated for every suburb, every neighborhood and every zip code of the area you are targeting. 

Well, here it is. 3 bucks and a ton of time saved.
What I need.
Zip Code

Up to 3 Keywords

Radius around Zip code you want to target (up to 100 miles).

You'll get 500 keyword combinations, minimum.

So for example: 60603 (Chicago), plumber, plumbing repair, 25 miles.
Results: 1307 keyword and keyword combinations that you can load up and target. See the screen shots below of the text file. 
Can be delivered in txt or xls format. Or both.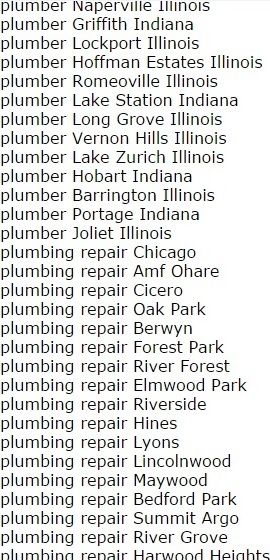 ---
14 hours
AverageResponse Time
---
---
Other services by TopSEOmaker