I will hand-write an article that is a minimum of 500 words and post it on a DA 92 website and I will add your link to the article.
PERFECT FOR MONEY SITES!
This website is well known for publishing news articles in several different categories. Although the niche I write in is SEO, I will make the content relevant to your niche (e.g. if your niche is landscaping, I would write about how your landscaping website benefits your landscaping services).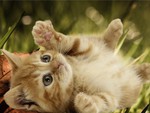 Here's the stats:
DA 92
TF 73
CF 63
This is a legit website (not a PBN).

NOTE: I will not link to porn, pharma, gambling, or websites outside of the US. I also can't write in any language other than English.

If you have any questions, please message me :)

BONUS
I can also submit this article to appear in Google News (if you request it). Not all articles will appear in Google News, but 80% of my articles do.
Additional Note: These links are nofollow links

---
8 hours
AverageResponse Time
---
---
Breaking necks and cashing checks.
Other services by additional